SS/AMX Artwork: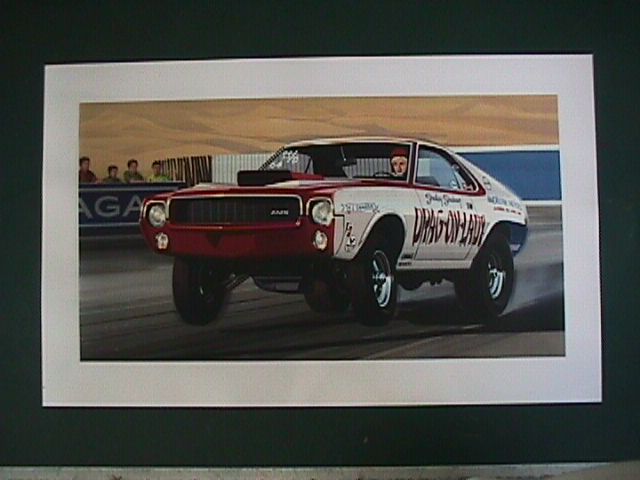 1969 SS/AMX BoxArt by Jo-Han -- copy of the original box art used for the Shirley Shahan model produced in 1969/1970 by JO-HAN Models Inc. This is a beautiful copy (one of a limited 200 made) of the original artwork done by JO-HAN to grace the side of the Drag-On-Lady model box. The original artwork was done in vivid water colors and stored in a vault. The copy for sale is done on high quality semi-gloss paper stock. The outside dimensions are 11 x 17, the picture itself is 8.25 x 14.75 inches (same as the original painting size done for JO-HAN). Copies of the original available for $15 plus $5 shipping. (email michaeljweaver@hotmail.com if interested)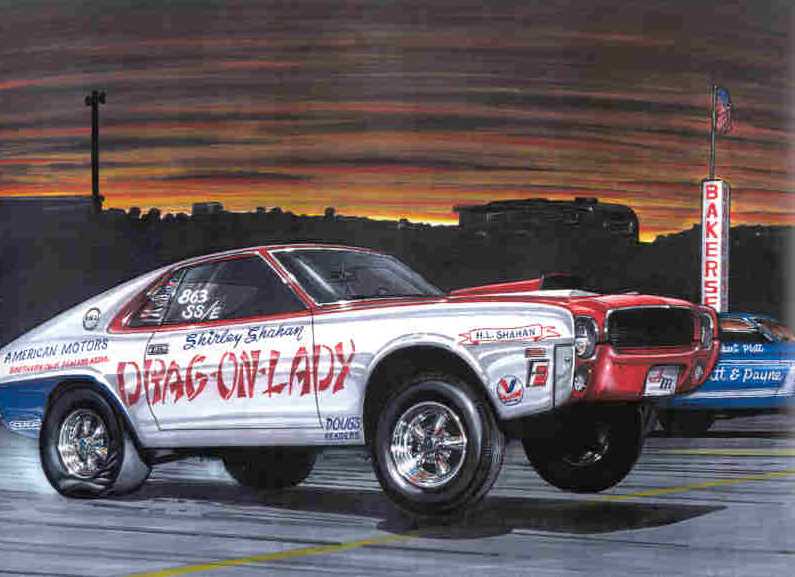 Multimedia print shown above is by renown artist Tim Frederick. This print measures 11 x 14 inches (some of the picture was cut off because it was too big for the scanner) and is suitable for framing. This scan does not do the picture justice. If interested in a copy of this print (limited run of 500), you can call Tim at 410.879.8831 for details or email me for additional information. michaeljweaver@hotmail.com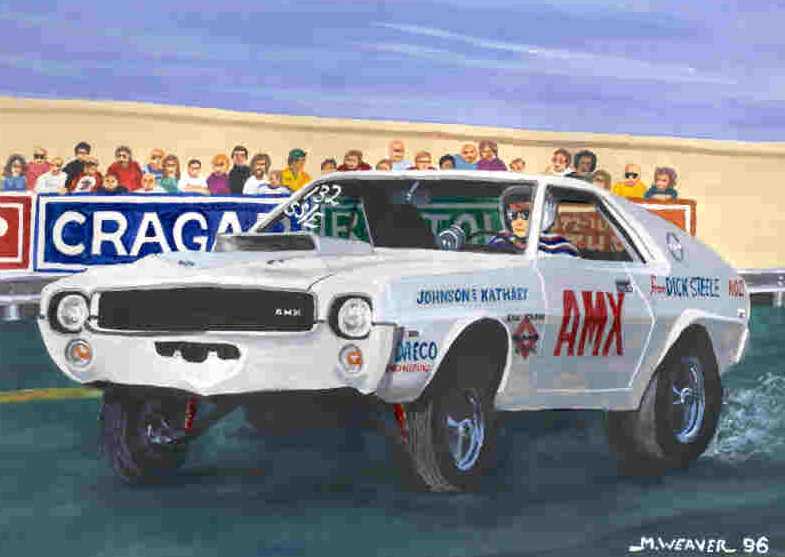 Watercolor of the Dick Steele car by Mike Weaver.