1968 SCCA B/P AMX:

(The car is currently displayed at the Eastern Museum of Motor Racing http://emmr.org/)

This 1968 AMX started life as a red/red 390 4 speed and had the misfortune of having the engine compartment catch fire. The car was then turned into a B/Production (small block) SCCA race car and raced from 1969 through 1974. Running a high performance 343 AMC drive train, it did battle against small block Cobras, Corvettes, Shelby, etc. It ran in the Midwest region piloted by Ike Knupp, Bob Spooner and Dick Durant. It is purported to be the Midwest B/Production Champion in '69, '70, & '71

. It has been raced in SVRA and HSR as recently as 1992. With the factory #60 TEAM AMX having been rumored as being destroyed, this is one of the only original surviving SCCA B/P AMX's to my knowledge. The car is a time capsule....having about 70% of its' original paint (red side of the car with painted lettering is all original and the blue fender with original decals is also original on the passengers side). Although the car has been updated with a fuel cell for safety, most of the car remains as raced 40 years ago.

Vintage shots of the car back in the day (anyone have vintage pictures of this car??????)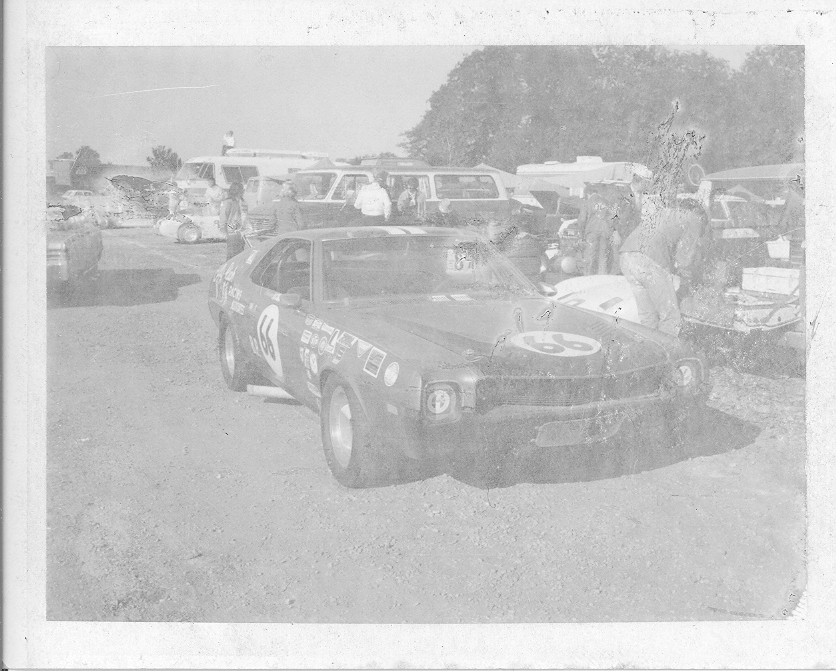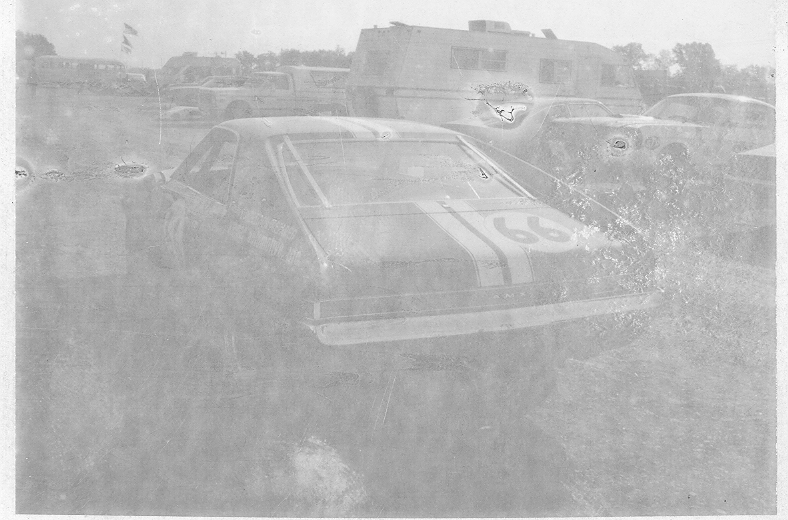 Pictures of the car in 2012: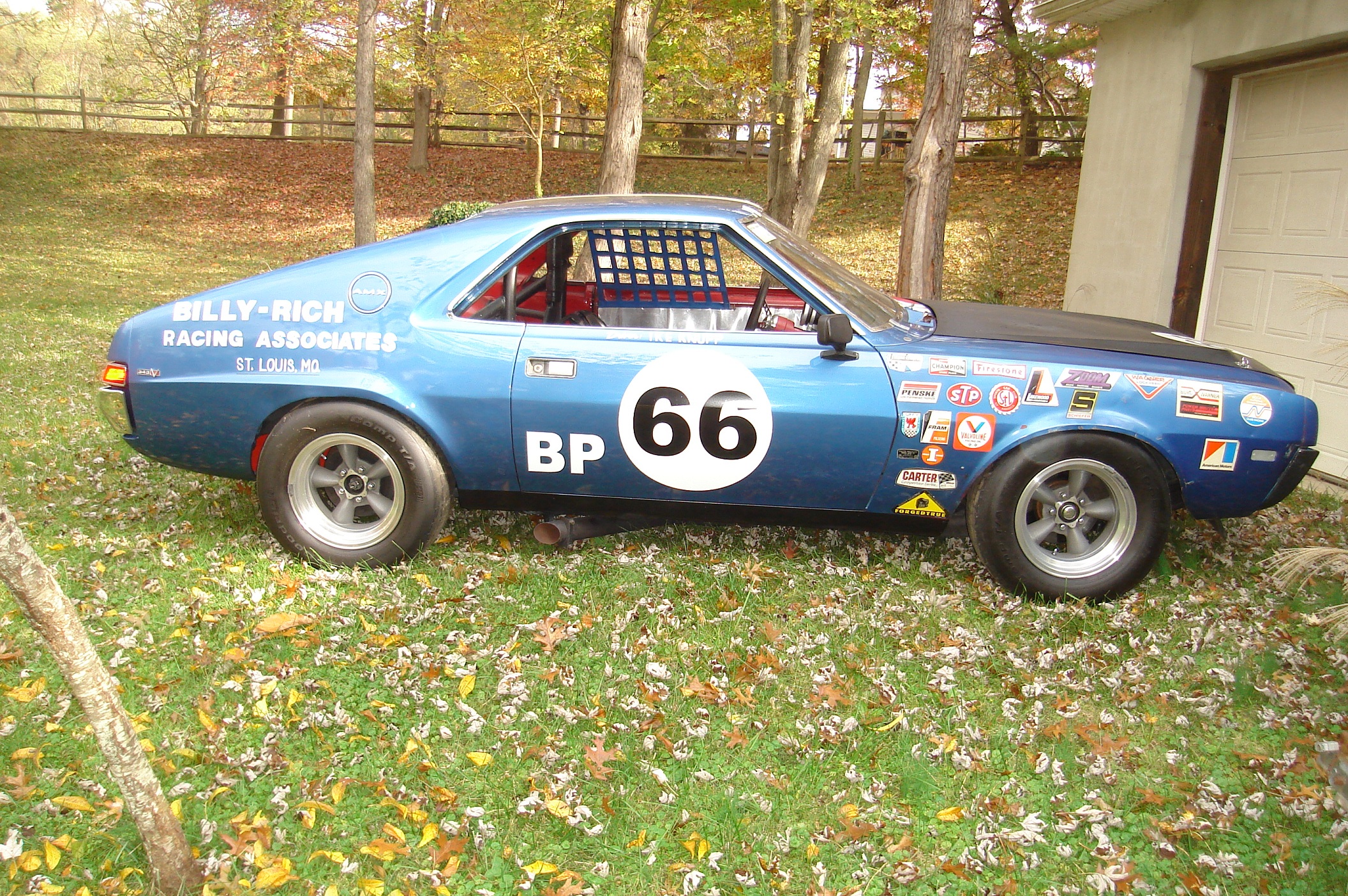 Original blue color with correct number 66 (front fender paint and decals are original)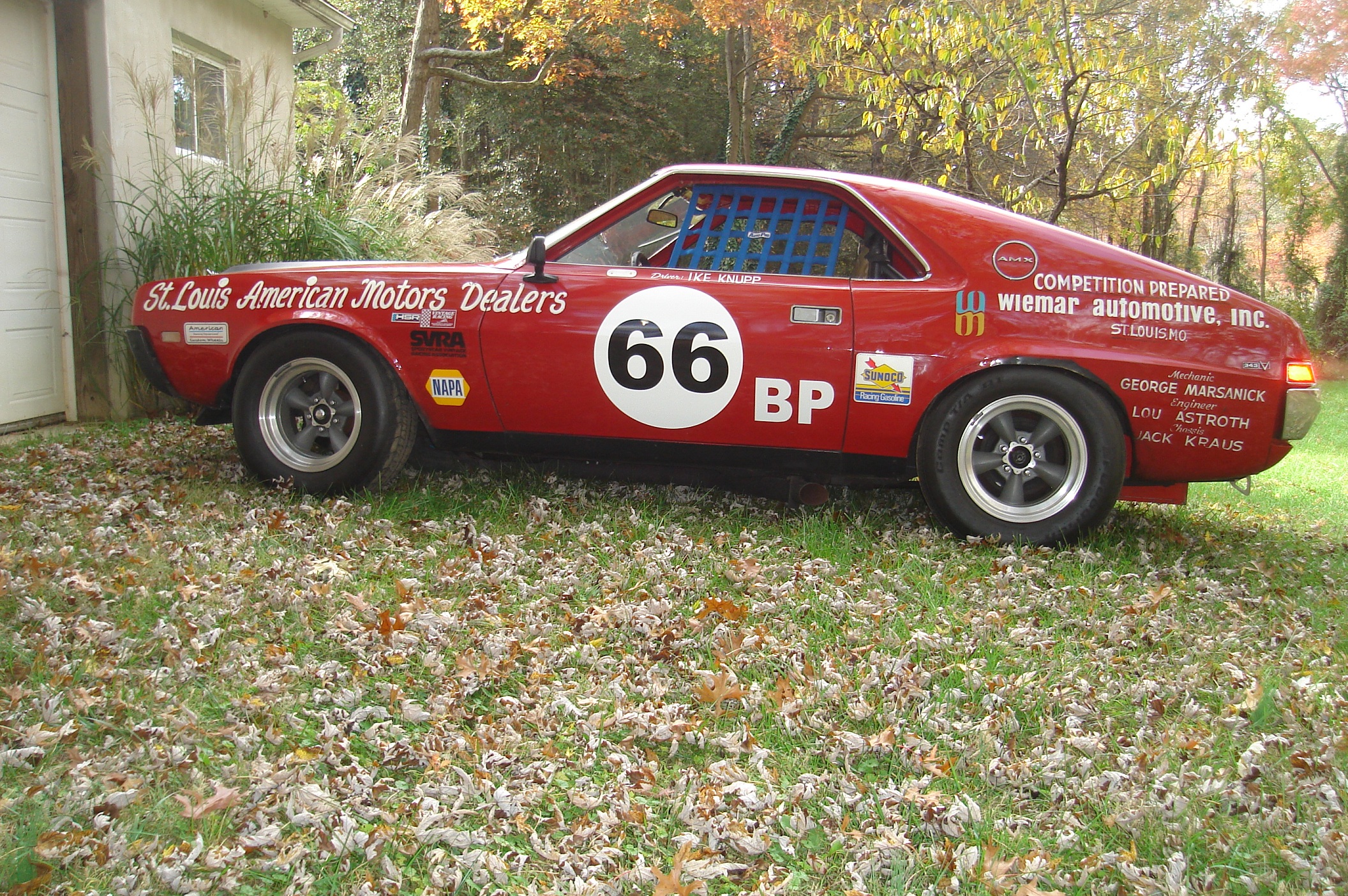 Original red paint with hand lettering (vinyl gumball and BP)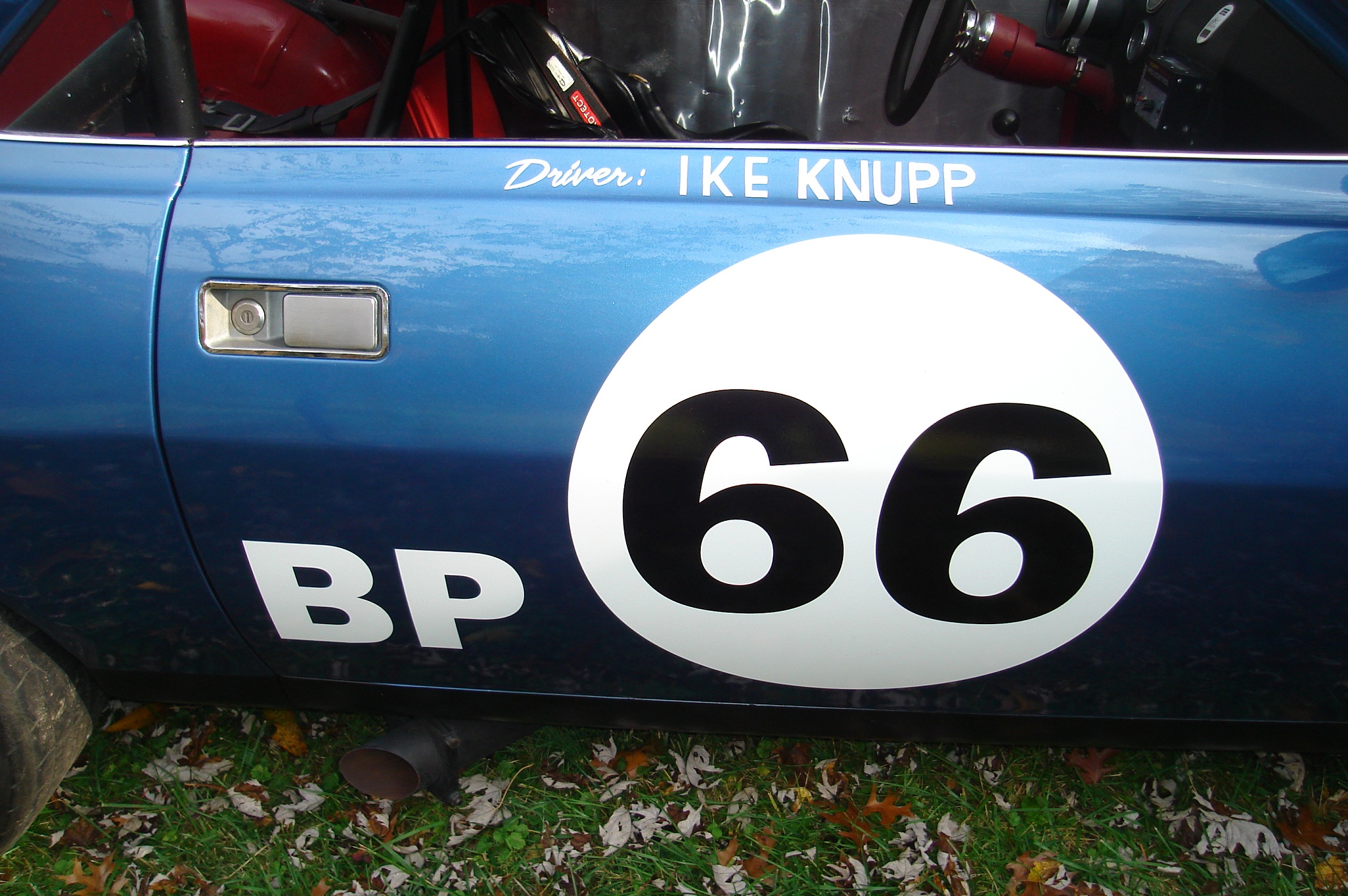 One of the drivers of car 66 was Ike Knupp who used this car to renew his regional and national SCCA license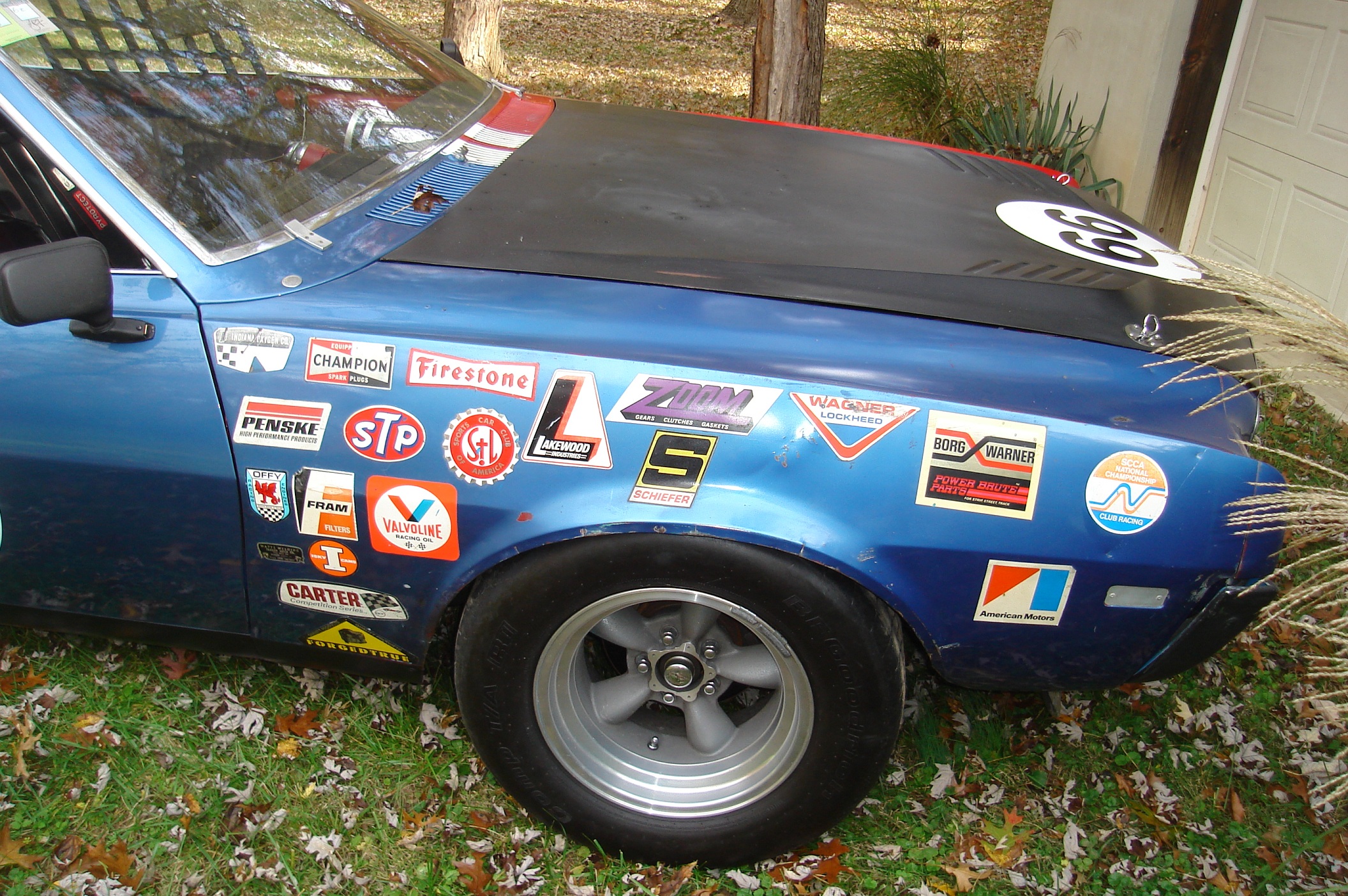 Original blue paint and decals on the front fender as painted in 1968 (notice some red peeking through)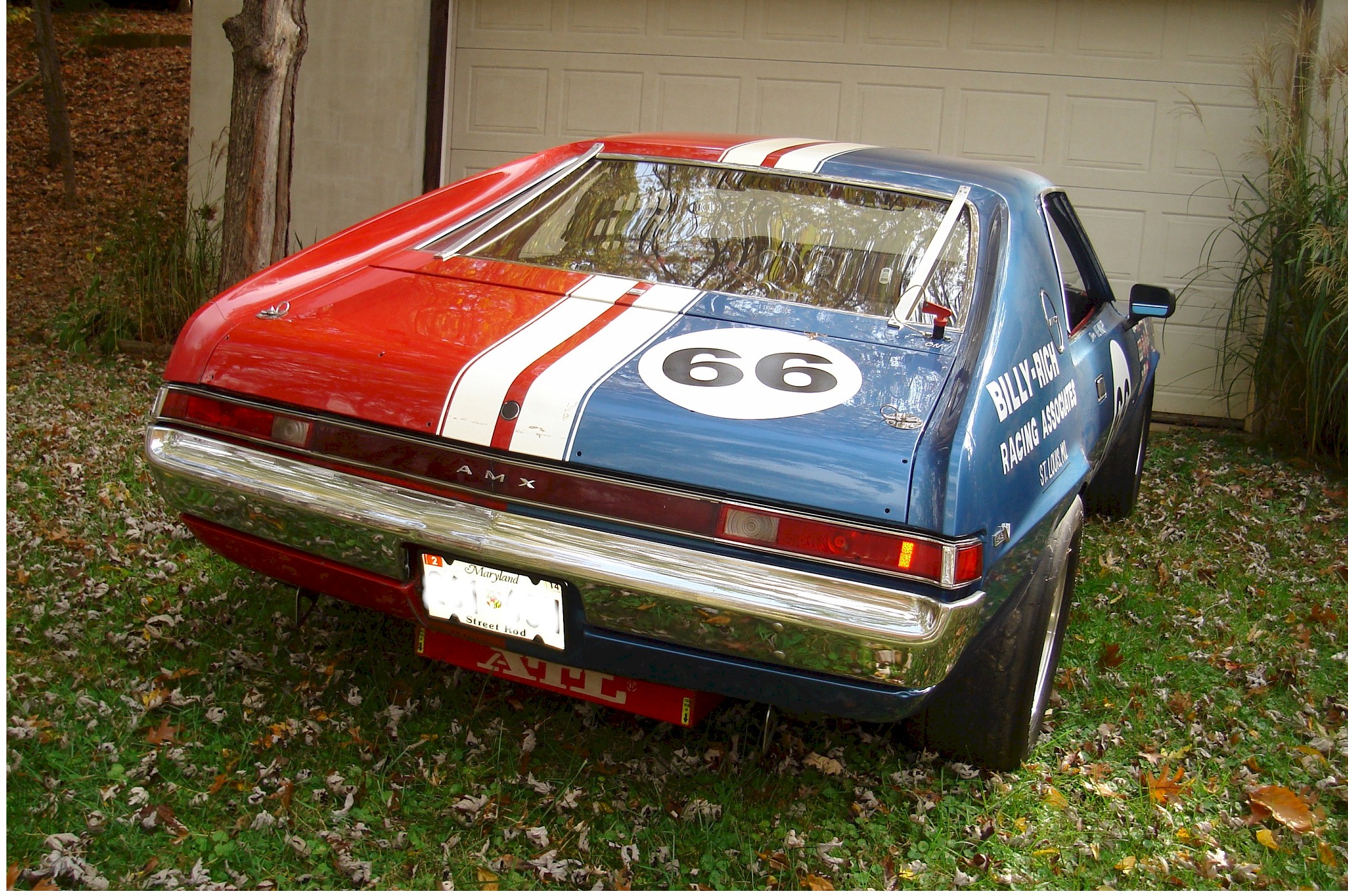 Rear view shows original vinyl stripe (notice holes for spoiler that was added later)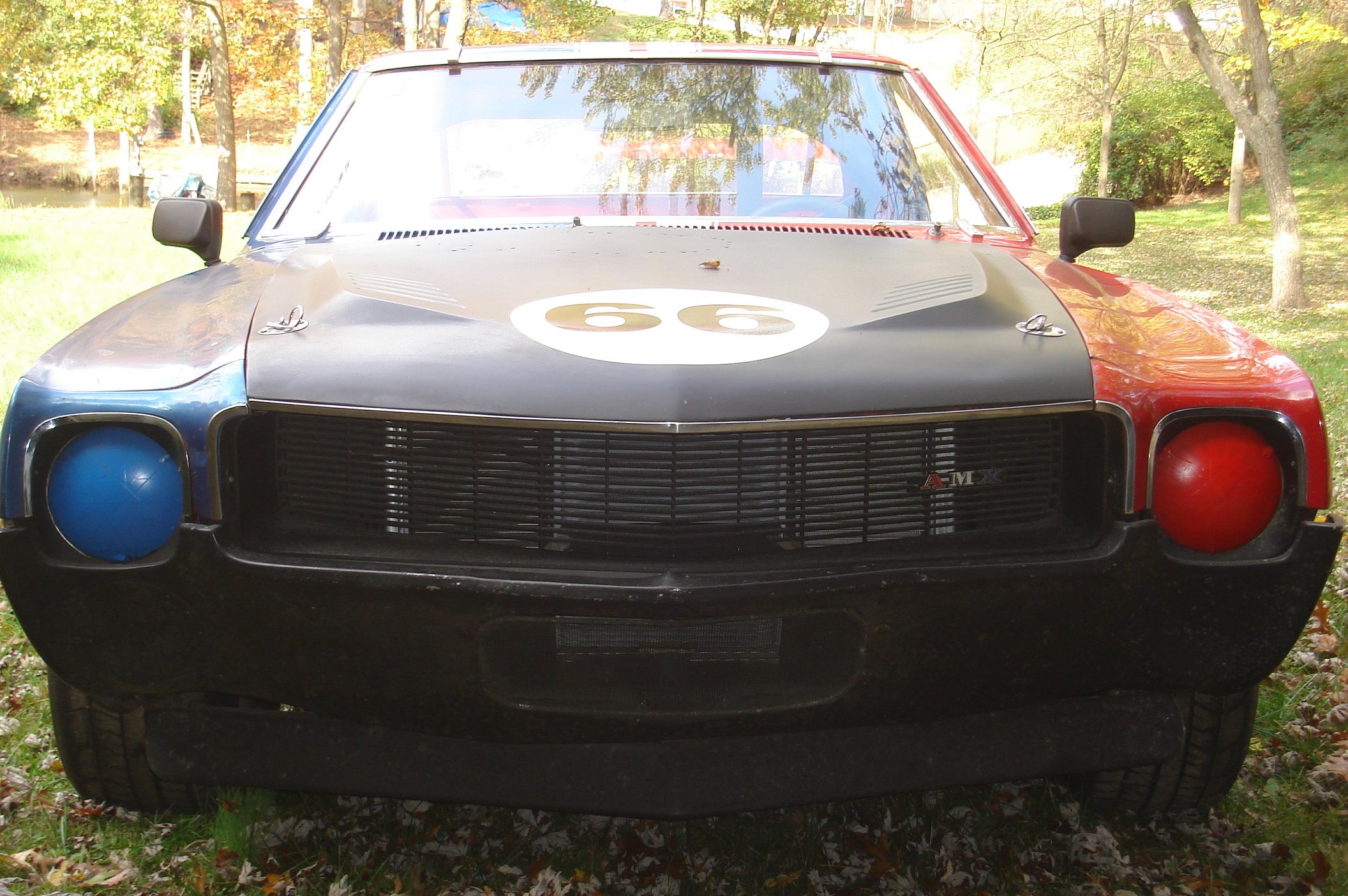 Front bumper and hood are blacked out (notice road rash on the front bumper)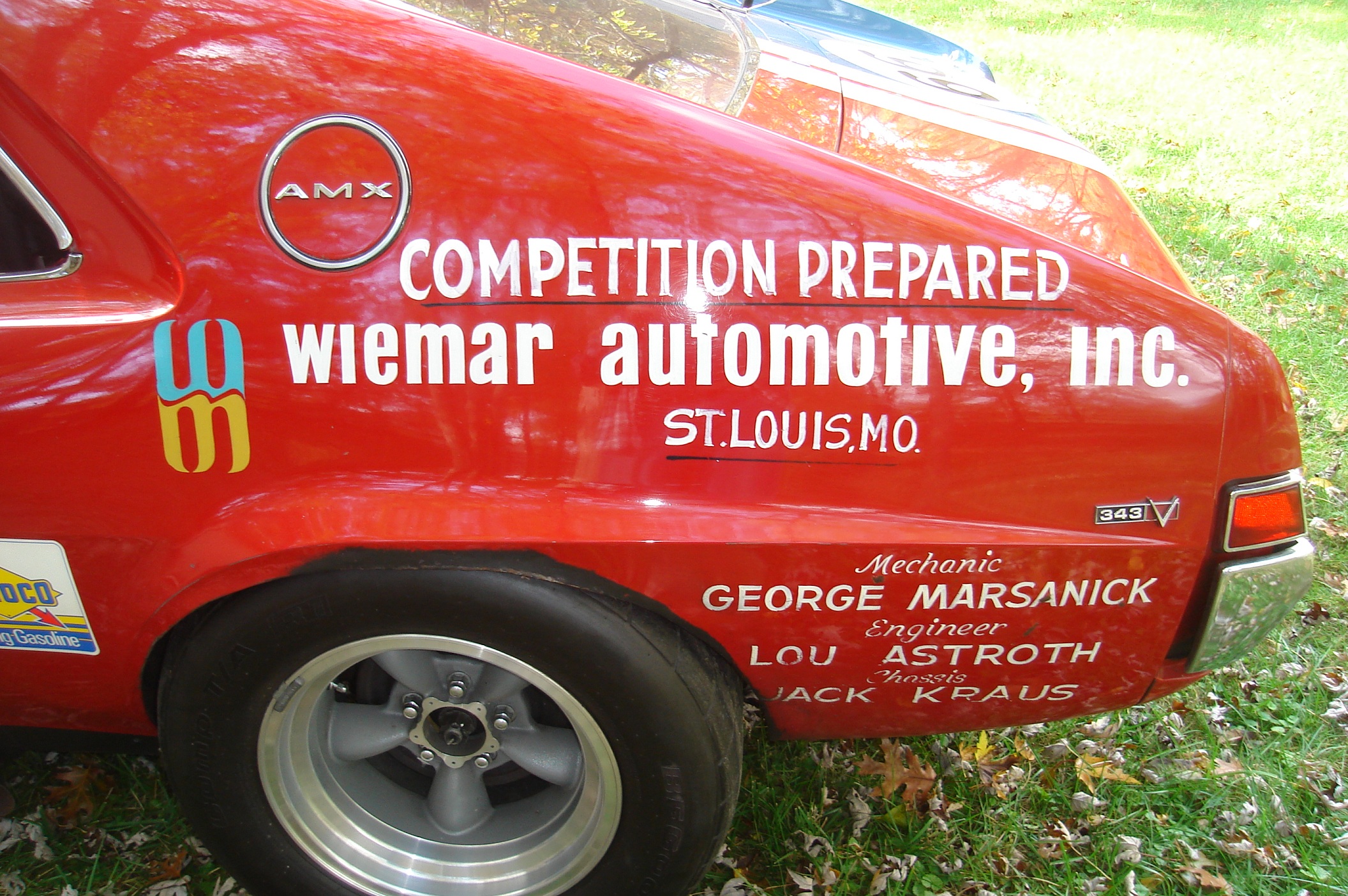 Original hand painted lettering with sponsor information and those who worked on the car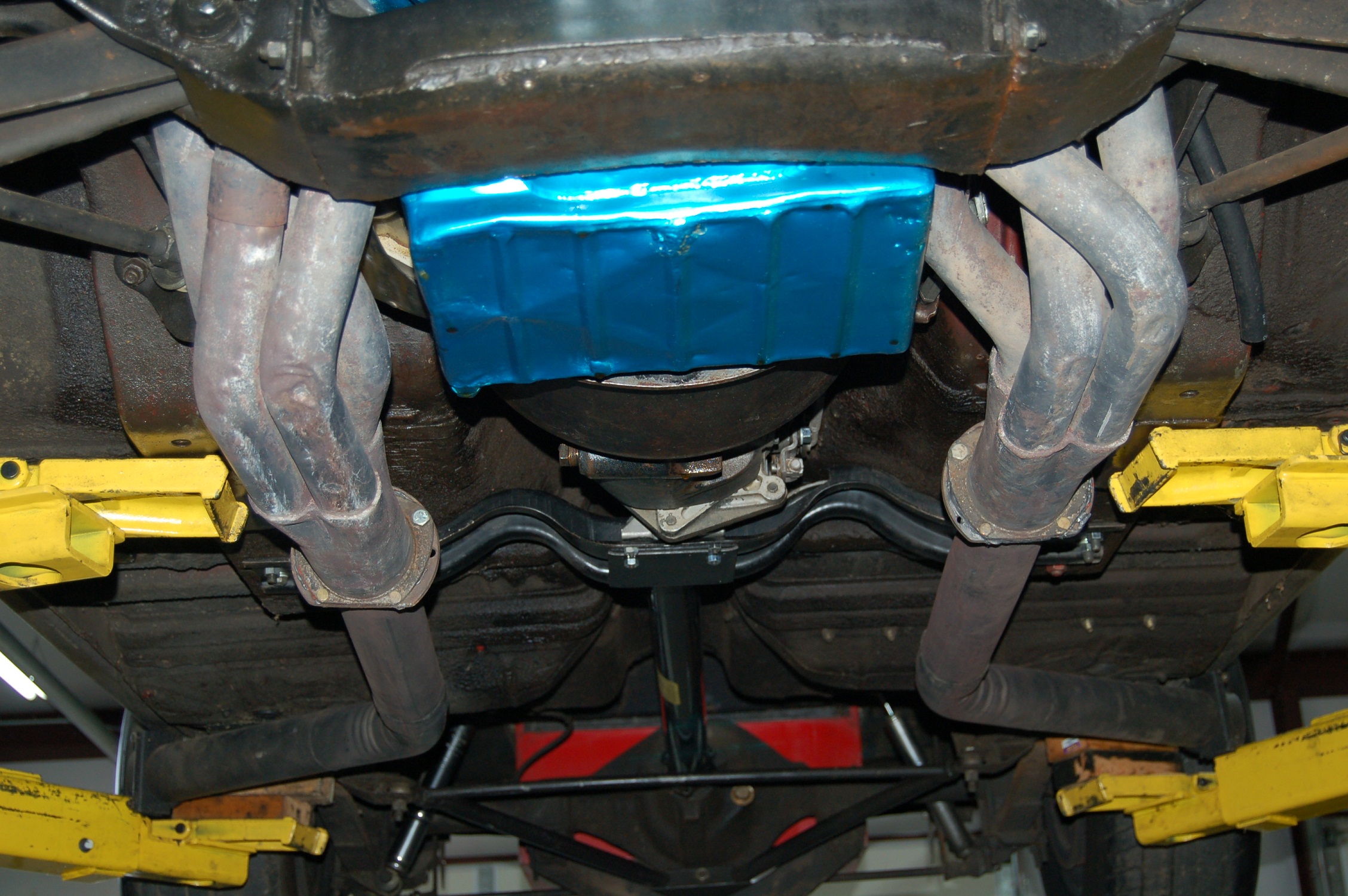 Underneath the front of the car...notice the beat up oil pan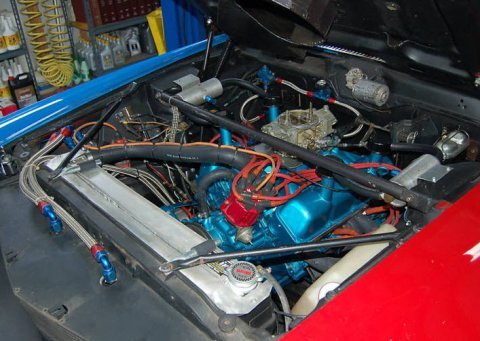 Although the car originally ran a 343 for B/Production, a 401 now resides under the hood.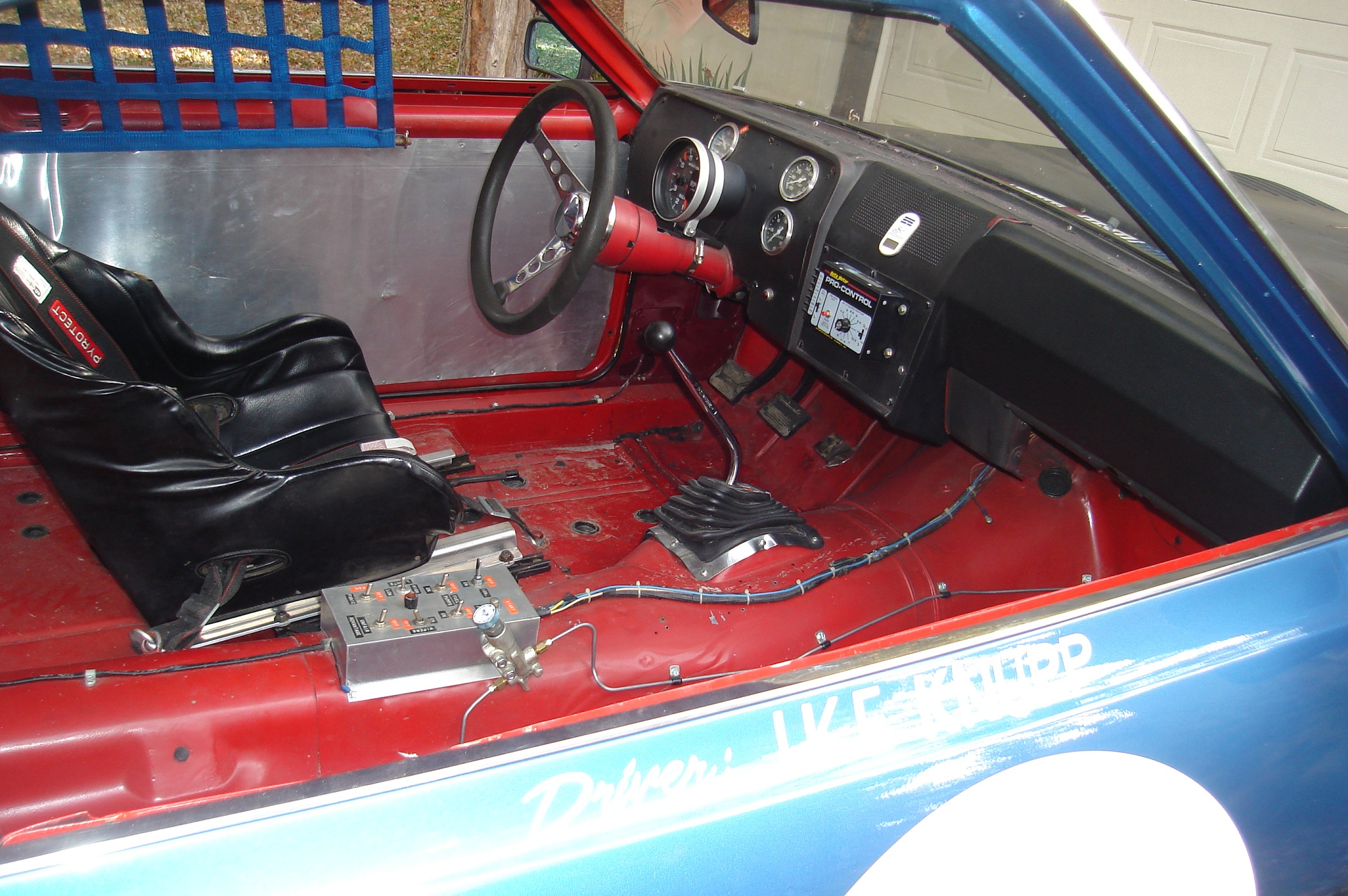 Interior shot...notice a couple of upgrades for vintage racing. The tag on the center section verifies that this car is an original vintage race car from back in the day....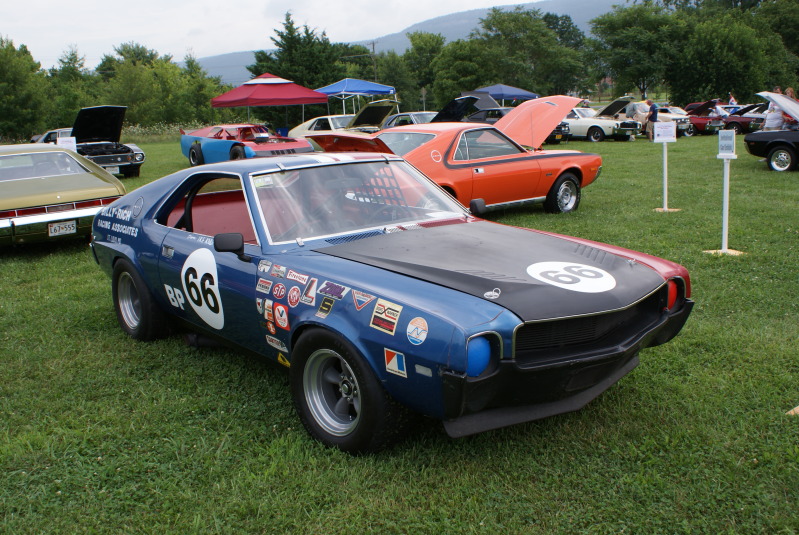 Invited to the 2012 AMC Day at the Mason-Dixon Dragway
Pictures as vintage raced in the 1990's: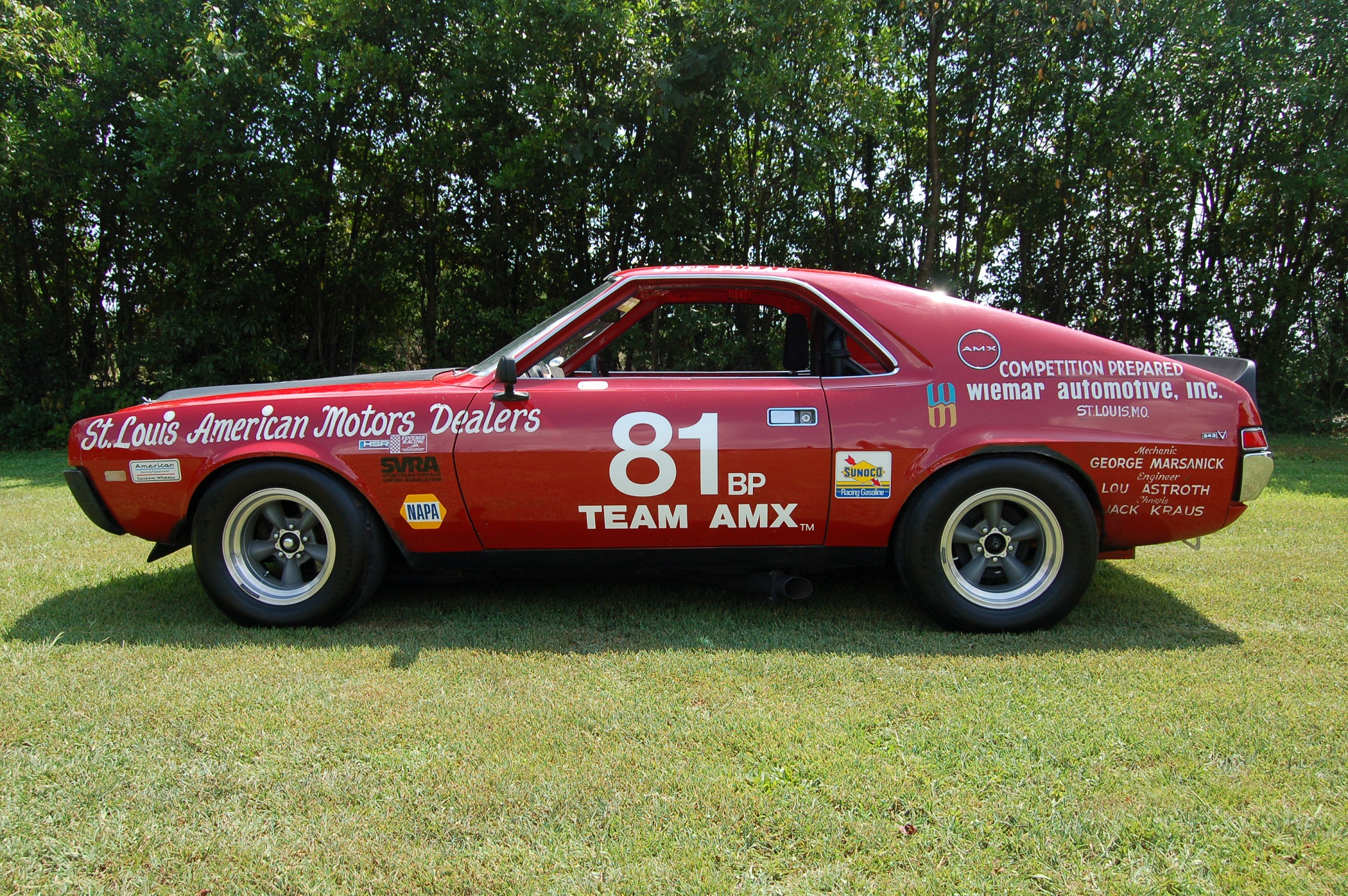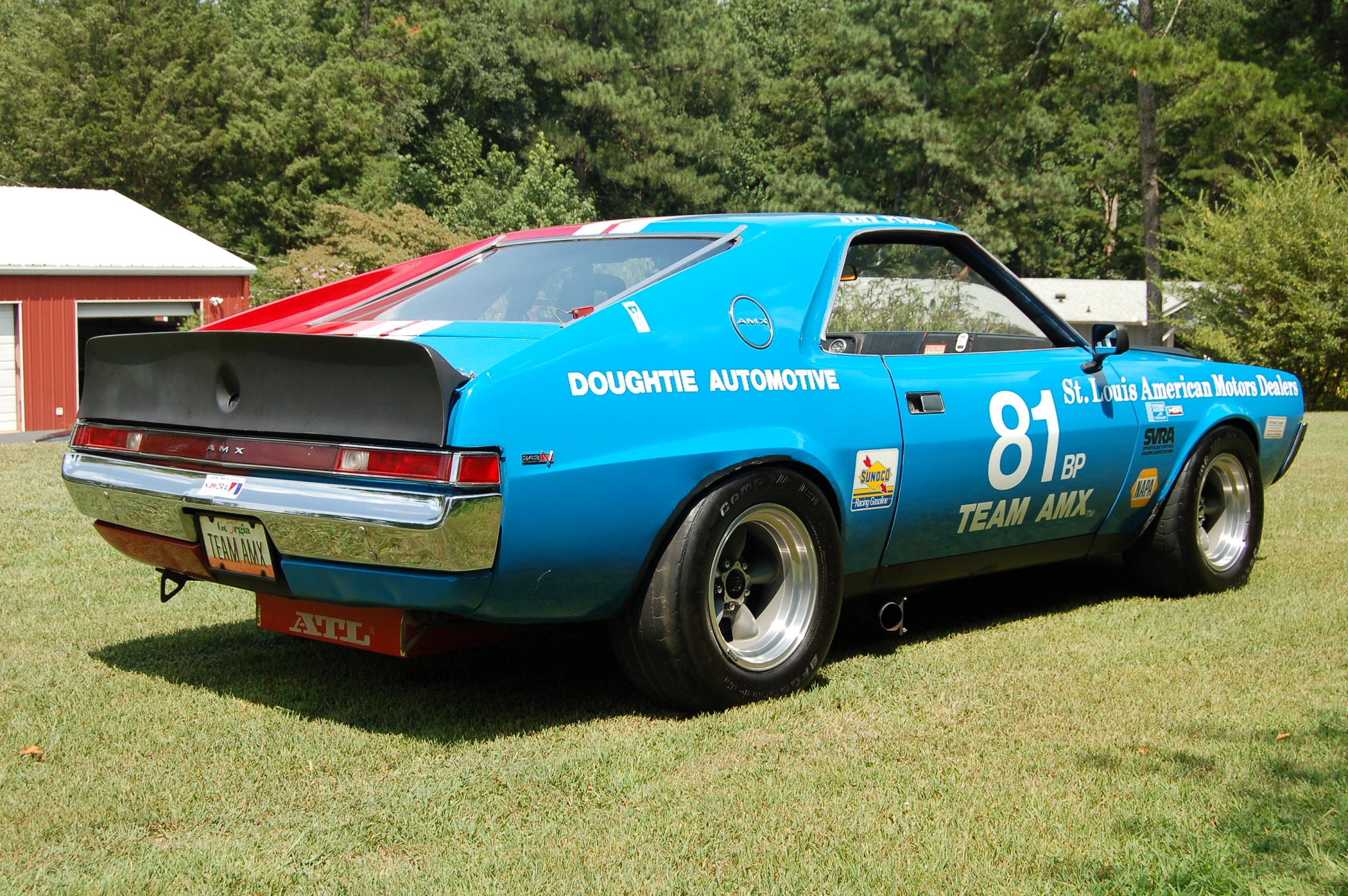 HISTORY (as taken off the classicone.com/teamamx site)
Original owner - Bill Ackerman . . . Drivers - Ike Knupp, Bob Spooner & Dick Durant
Sponsored by St. Louis American Motors Dealers, American Motors, & Carter Carburetor
Raced in SCCA B Production from 1969 to 1974
Midwest Champion '69, '70, & '71
Currently raced in SVRA and HSR
ENGINE
353 CID - Arias 12 To 1 Forged Pistons - Carillo Forged Rods - Speed Pro Rings
Ported Cylinder Heads - Combustion Chambers Reworked
Stainless Steel Valves - Crane Cam - Double Roller Timing Chain - ARP Studs
Crane Roller Rockers - Edelbrock Torker Intake - Hooker Headers
High Volume Oil Pump - Modified Oil System - Accusump - Engine Oil Cooler
System 1 Remote Oil Filter - Baffled Trap Door Oil Pan - 14 Quart System -
AMC Electronic Distributor (Motorcraft Duraspark) With MSD Box
FUEL SYSTEM
Holly 750 Double Pumper - Dual Fram Racing Fuel Filters - Dual Holley Electric Pumps
Holly Fuel Pressure Regulator - 3/8 Braided Fuel Lines - ATL 22 Gal. Fuel Cell
DRIVELINE
Lakewood Bellhousing - Hayes Clutch - T-10 Close Ratio 4 Speed - Hurst Shifter
3.54 Gears With Detroit Locker - Rear Drum Brakes - Bendix Front Disc Brakes
American Torque Thrust 15x8 Wheels - BFG R1 Tires - 235/60/15 Frt. & 255/60/15 Rear
BODY AND CHASSIS
Full Roll Cage - Alum. Racing Seat - Simpson 5 Point Harness - Phoenix Fire System
Carrera Shocks - Custom Made Delrin Bushings - Front Lowered HD Coil Springs -
HD Rear Leaf Springs With Delrin Bushings & Lowering Blocks - Rear Roller Shackels
Griffin 4 Core Radiator - Simpson Window Net - Custom Dash - Battery Disconnect Switch
Picture of the #60 B/P AMX getting ready to race at Watkins Glen in the late 60's....this car has been rumored to have been destroyed....